News
Posted by Absolute Ranking SEO on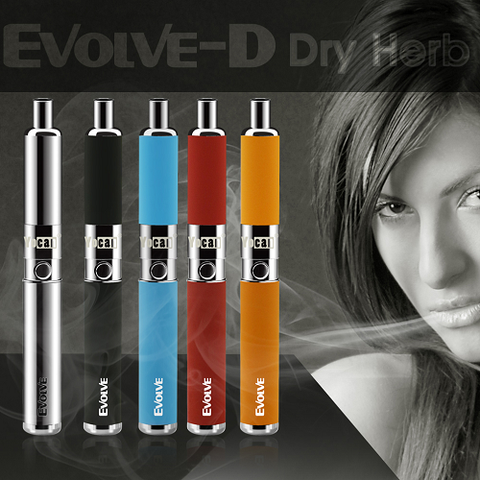 If you are habituated of smoking and this is common habit by most of the people. Sometimes there are lots of side effects from the smoking and this is obvious to prohibit you own to you for smoking. But now the smoking will be no more difficult for you and you can easily smoke anywhere because you find the varieties of smoking products in the markets. There are different types of smoking items available through online that you can smoke as much as you can because this time the smoking is not like original cigarette. You get completely electronic cigarettes...
Posted by Rob Cool on
Yocan Evolve Plus Wax Pen2016-05-06:      You can't stop evolution! Announcing the Evolve Plus, the next evolution of the Evolve personal wax vaporizer.   QDC Technology The Evolve Plus coils use the same QDC technology that we introduced with the Evolve, crafted with Quartz instead of traditional fiber or silica wicks for the purest experience around. The Quartz dual coil guarantees a crystal clean and smooth experience every time.   Other brands coils: Air inlets in the middle of the ceramic cup are often affixed with glue. Yocan coils: Air inlets are placed on the sides of the ceramic cup...
Posted by Rob Cool on
Important difference between genuine and counterfeit Yocan products.    
Posted by Rob Cool on
Yocan NYX wax atomizer specially match with box mod2016-02-23:      ‍‍Hi everyone,Yocan Technology here again with an exciting new wax vaporizer called the ‍‍NYX‍‍. It's an all metal 510 threaded stand-alone atomizer that uses coils based on the same QDC (Quartz Dual Crystal) technology you saw in the ‍‍Evolve‍‍ wax pen vaporizer.The exciting new feature on this atomizer is the push button spring loaded carb, which allows you to quickly increase the airflow and is perfect for clearing the vapor from the tank with a quick shot of air. Take a hit, press the button and you're good to go!The QDC or Quartz Dual...
Posted by Rob Cool on
2016 Best Wax/Vaporizer Pen - Evolve2015-12-04:        ‍‍Yocan technology here with an exciting new product we'd like to introduce. It's a portable pen styled personal vaporizer for your wax or shatter called the Yocan Evolve. It comes equipped with our latest breakthrough in coil technology. The QDC or Quartz Dual Coil are crafted with Quartz instead of the more conventional ceramic to provide a crystal clean and smooth vaping experience. Built with portability and convenience in mind it also includes innovative features like a coil cap to help reduce heat transfer to the mouth piece and prevent any oil...
---