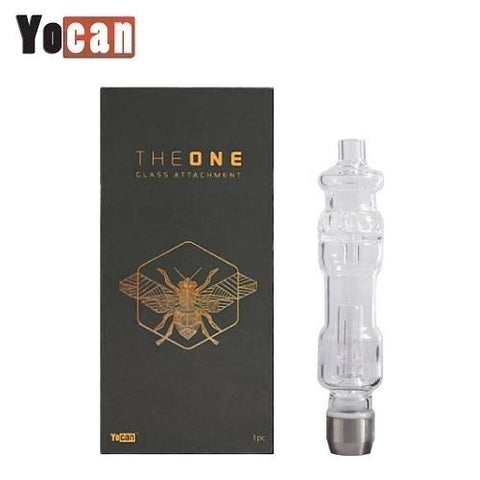 Yocan The One Replacement Bubbler For Yocan Evolve Wax Pens
You have asked, and we have listened!  You can now get the bubbler from the Yocan The One Wax Pen as a stand alone item.  You can use this instead of the included atomizer tube to help smooth out those big waxy rips from the venerable Yocan Evolve Wax Pen.  This works with The One, the original Yocan Evolve, and the 2020 Version Yocan Evolve. 
PLEASE NOTE:  This is NOT COMPATIBLE with the Yocan Evolve Plus or the Yocan Evolve Plus XL.
In The Box
1 Yocan The One Replacement Bubbler
the one bubbler
love this product only flaw is the bubbler is pretty fragile , I have broken 2 of em this summer , Ive had glass withstand some falls but you really gots to be careful with this bubbler it is highly fragile , maybe if you guys can use a more sturdier type of glass the quality would be on point ,that would be great regardless this item is a must have you will be blowing clouds with The One no doubt !
---
We Also Recommend
---