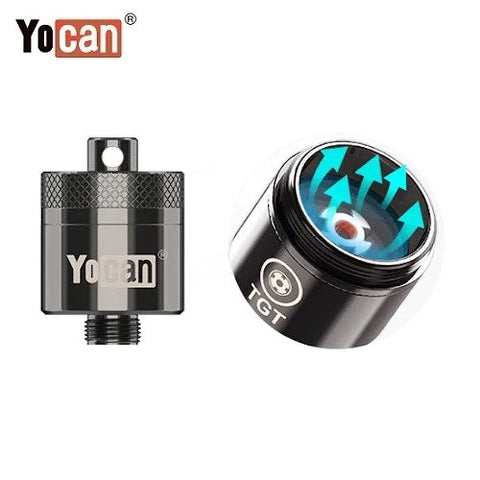 Yocan TGT Replacement Coil
The TGT Coil is an all new design that combines a ceramic donut with a XTAL Quartz Rod. There is a specific way to enjoy this coil.  You should load your concentrate onto the ceramic donut.  As it melts, the XTAL Quartz Rod in the center will absorb the concentrate and vaporize it.  This two stage design is intended to maximize vapor production while maintaining excellent flavor.  These coils are available individually or in a 5-Pack.
In The Box
1 or 5 TGT Replacement Coil(s)
So far so good
I mean they are new. So not sure even really If I'm using them correctly or not. There's no instructions or helpful hints that I could find. So trial and error I just get better with them. Sometimes one lasts me a week. If I try to overload it it burns out faster and I have to use a replacement sooner. So far my favorite coil and rig set up you have.
TGT coils
Next generation coils that will conserve your wax alot because it all vapes at the right temperature and none of it touches the actual coil. The ceramic coils were a joke but I can use these tgt coils to blow a big cloud of smoke. Thats why they cost so much. Also Ive been using them for almost a year and haven't had one burn out yet.
---
We Also Recommend
---