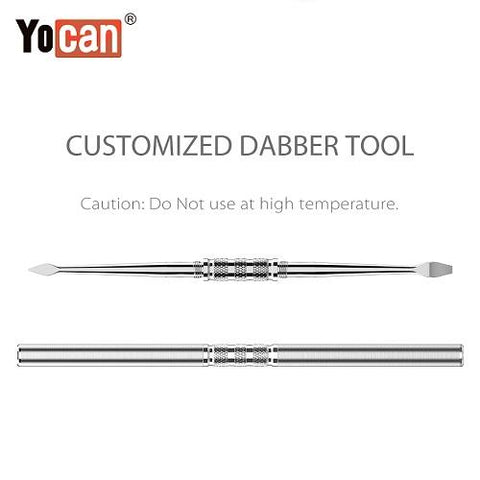 Yocan Falcon Dab Tool
This is the Dab Tool from the Yocan Falcon Kit.  This dab tool has covers that screw on so you can throw it in a bag or pocket without worry that it will get dirty.  
****WARNING:  This tool is not intended to be heated up.  Heating this tool may result in damage and serious injury.  
In The Box
1 Yocan Falcon Dab Tool
Yocan USA is the best wholesaler of Yocan Falcon Dab Tool in the United States of America. Buy Yocan Falcon Dab Tool near me from a wholesale shop online. Look no further if you're looking for a decent deal on Yocan Falcon Dab Tool. If this is the case, Yocan USA is a massive online retail and wholesale shop where you can acquire bulk Yocan Falcon Dab Tool.
Why would you redesign this
This was the best product you dumb mfs had but you retarded mfs had to redesign it and get rid of the caps on the end, your company is fucking joke.
Hello,
Thank you for taking the time to provide feedback. We'd like to clarify that we have not redesigned the Yocan Falcon dab tool, and it still features the caps on the end. Currently, we're out of stock on that particular design, which might have caused the confusion. We appreciate your passion for our products and apologize for any inconvenience this may have caused. Please let us know if you have any other concerns or questions.
Warm regards,
Jasper
---
We Also Recommend
---