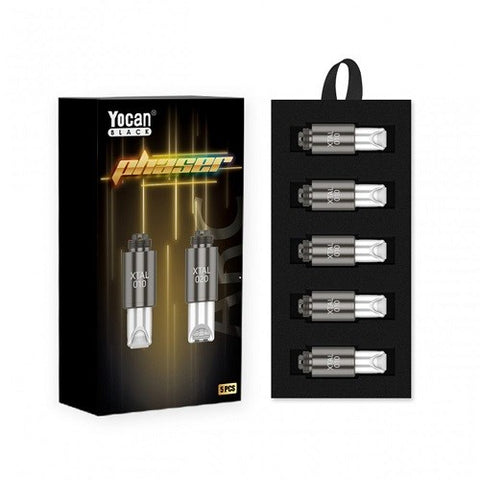 Yocan Black Xtal Coil
Yocan Black Xtal Coil
Introducing the Yocan XTAL coil tips, designed specifically for the Yocan Black Series Arc Nectar Collector. With two different coil types available, you can now personalize your vaping experience to suit your preferences.
The XTAL-010 tip features an embedded heating element, offering a larger quartz heating area without any metal exposure. This innovative design ensures that each rip is not only flavorful but also incredibly satisfying.
On the other hand, the XTAL-020 Tip boasts an exposed heating element situated on top of a smaller quartz heating area. This configuration allows for massive and intense hits, perfect for those seeking a more powerful vaping experience.
Revitalize your Yocan Black Phaser Arc with these authentic replacement tips from Yocan Black. Enjoy the freedom to customize your vaping sessions and discover a new level of satisfaction with every use.
Features and Specs:
XTAL Tips for Nectar Collector Type Hits
Two Different Types of XTAL Tips   
What You Get:
5 x Yocan Black Phaser Replacement XTAL Coil Tips
---
We Also Recommend
---